Create a statement piece for your home
Discover the transformative power of paint and unlock your inner artist as you breathe new life into your old furniture pieces.
Our personalised workshops offer a unique opportunity to learn the art of furniture painting from our experienced instructor. Whether you're a complete beginner or an experienced DIY enthusiast, our workshops cater to all skill levels.
During your one-on-one session, you'll receive undivided attention and guidance as you explore various techniques and decorative finishes. We provide all the necessary materials and tools, ensuring you have everything you need to create stunning transformations.
Our workshops are designed to be hands-on, allowing you to practice the techniques directly on your own piece of furniture. You'll gain valuable insights into colour selection, surface preparation, and proper application methods, ensuring you achieve professional-grade results.
Beyond the technical aspects, our workshops also foster a creative and supportive environment. You'll be encouraged to experiment, express your personal style, and embrace the joy of bringing furniture back to life. The knowledge and skills you acquire will empower you to tackle future projects with confidence.
Whether you want to revitalise a worn-out heirloom, upcycle a charity shop find, or simply add a touch of uniqueness to your home, our one-to-one furniture painting workshops provide the ideal platform for your creative aspirations. Join us today and unlock the endless possibilities of furniture transformation!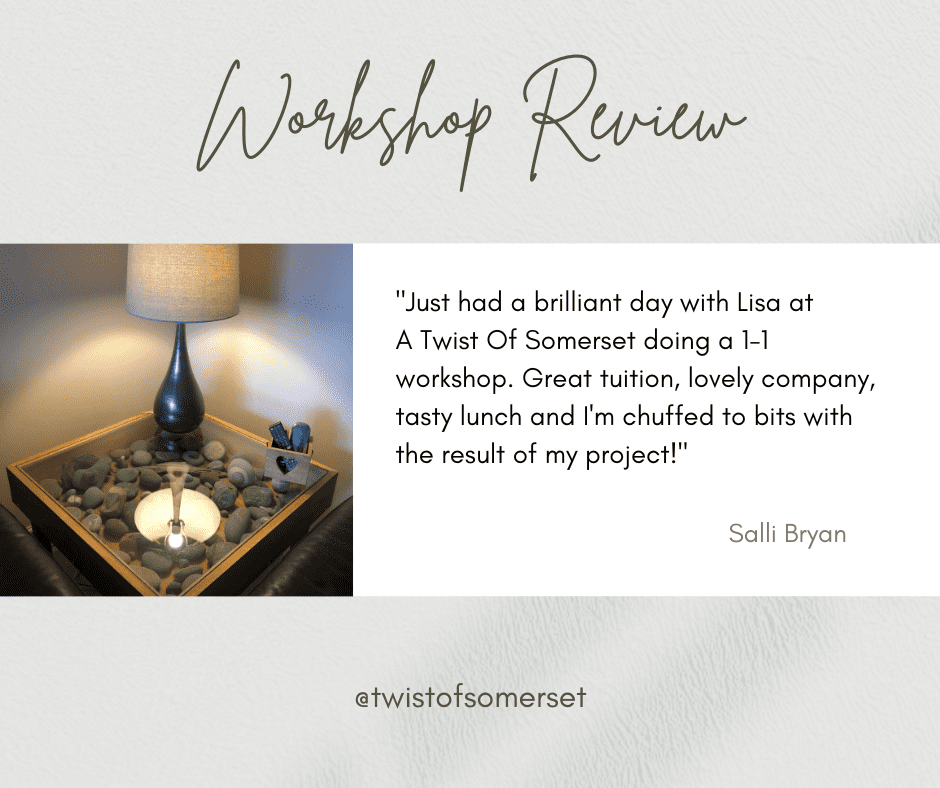 Workshop Information
Contact us to arrange a date that suits you.
Workshops run from 10am-4pm.
Lunch is provided.
All tools, materials and PPE will be provided.
It is recommended you wear old clothes.
All you need to bring is your chosen piece of furniture.
Workshops are held at 16 Harry Prowse Close, Nether Stowey, Somerset, TA5 1BF
Price: £130